Register as a new SiriusWeb user | Registration explained
Welcome to SiriusWeb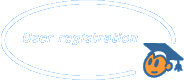 SiriusWeb is a HEFCE Good Management Practice funded project, undertaken by the Academic Support Unit at the University of Leeds to create an internet-based staff costs calculator.
SiriusWeb has been developed to assist anyone involved in costing a new appointment, research administration processes or the regular preparation of annual budgets within the HEI sector. It will for a chosen grade calculate the full employment costs including employer's pension and national insurance contributions, increments and pay awards for a specific contract duration.
If you wish to use the SiriusWeb Staff Costs Calculator please register as a new user.
You may have to register more than once if you change to a different web browser or computer, this will not affect the performance of SiriusWeb. However, if you see this page every time you visit this web site please see our frequently asked questions page for assistance.